She is clothed with strength and dignity; she can laugh at the days to come.
Women's Ministry is a great place to connect with other women and form new friendships. Our goal, as we meet weekly for Bible study and other event's throughout the year, is that we would grow ever more deeply in love with God and His Word. Our prayer is that the women of our church would daily be moving forward, pressing deeper into God's heart and helping and encouraging others to do the same.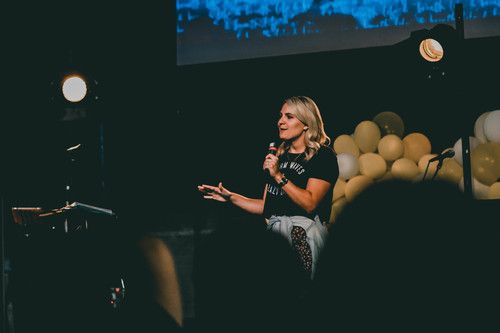 Get Connected. Go Deeper.

Women's ministry does several multi-week long Bible Studies a year on Tuesday evenings. These studies are either video taught with table discussion time or taught live by one of our Women's Ministry leaders. These studies are always a great way to connect with women on a more intimate level, to pray together and grow in faith and connect with God. Contact our church office to find out when the next Women's Bible Study will be happening!
We'd love to hear from you. Fill out the form below to get started.